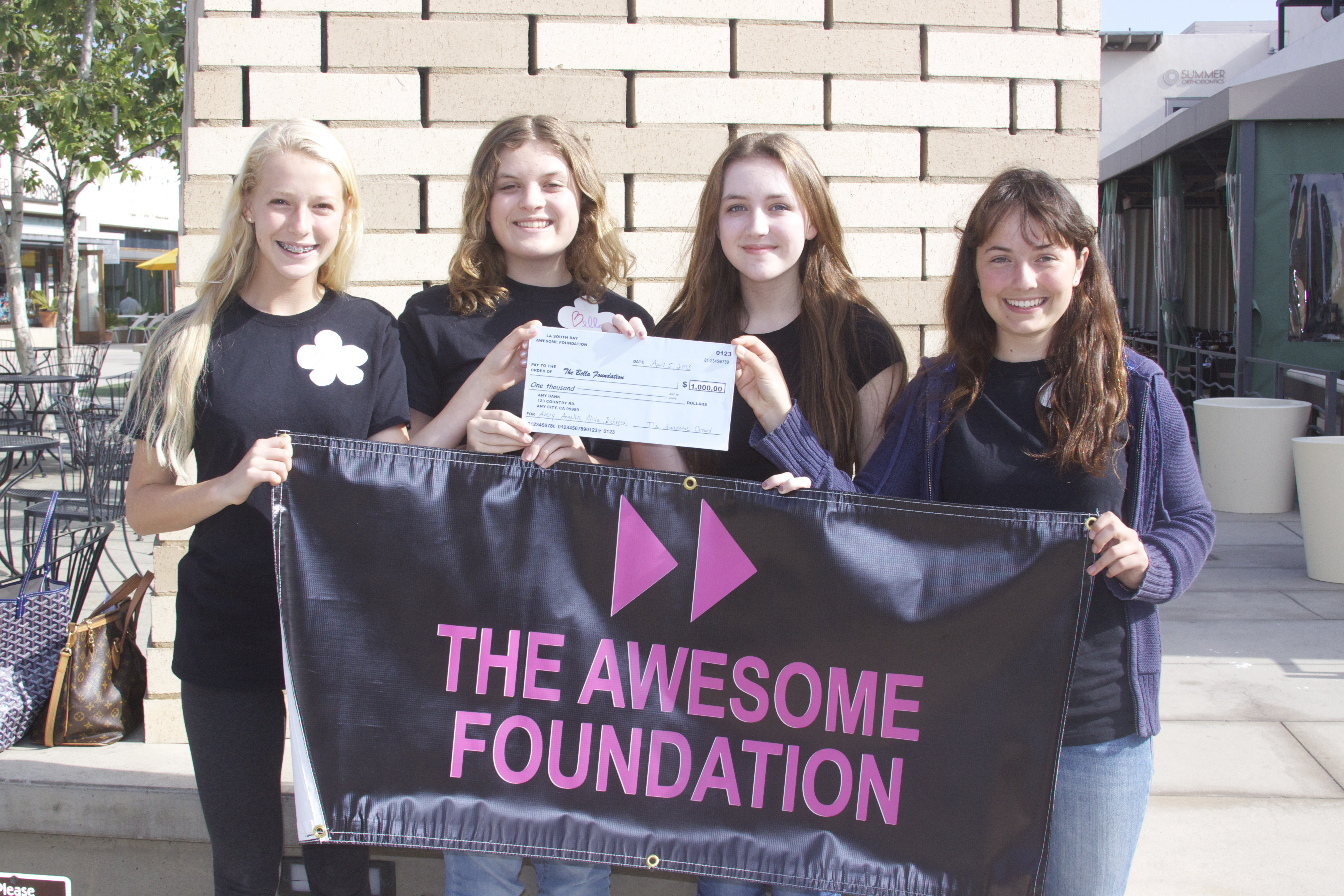 and the South Bay Awesome Foundation is rewarding The Bella Foundation for their deep inner beauty. The $1000 grant goes to "Childrens Portraits for Struggling Mothers."
A picture is worth a thousand words and provides a lasting memory that is forever. Working with a local womens shelter, Ms. Ward, the project leader on this one, used her photography skills to provide a beautiful family photo to women and their children who otherwise might not be able to afford one. At a time when money is tight, the women were happy to bond with their children around the photo. HOW AWESOME IS THAT?
Besides writing a mandatory by-law that says that chocolate must be eaten at every meeting, the four girls: Avery Ward, Annaliese Snowhook, Rebecca Schomer, and Alicia Schomer are serious about making the world a better place.
The girls are on their way to non-profit status and using our Awesome grant, have been propelled to a higher realm.  They are already making plans for future projects which include other photo days with Richmond Family Center, working the a local stable to provide lessons for autistic children, and providing improv classes to local youth.
The Bella Foundation proves that a small group of concerned people, of any age, can change the world.  The Bella Foundation is Awesome!
Ciao Bella!!