January's Awesome Ottawa award goes to Ashley Cabecinha and Ka Lei Ku to support the hosting of speed-board-gaming events in Ottawa.
Ashley and Ka explain that speed-gaming is "like speed dating, but less awkward and way more fun." The premise is straightforward:  "Show up, sign in, grab a drink and snack, and mingle while you wait for peeps to show. Once everyone's arrived, you'll randomly be assigned to a table. One of our 'Game Genies' will teach you a game that's short and sweet, and you'll have about 30 minutes to play it with your new friends. Once the hourglass runs out, you get a few minutes to grab another drink and snack, and the cycle continues — you move to a new table with a new game and new people!"
"Board gaming is so hot right now," say Ashley and Ka. "We know — we've been to ALL the board gaming nights in town. They're fun, but something is missing: facilitated interaction. We're also throwing in some crazy delicious snacks, and a little liquid courage to help everyone play nice. We both love food, so we hate it when people offer food at an event, and it's mediocre, or offer drinks that consist of watered down bar rail. How great would it be to go to a cool event, eat amazing food, get a good beer, AND not have it cost you two arms and a leg? Pretty darn great."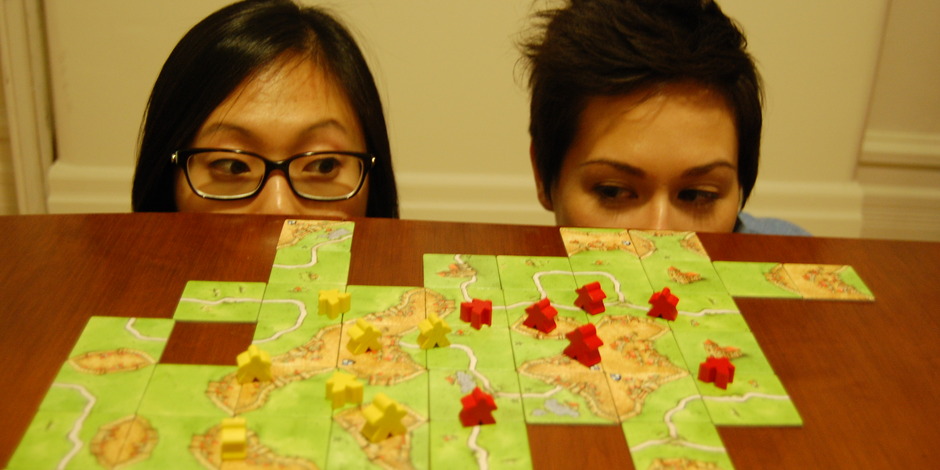 About themselves, Ashley and Ka told us: "We like board games. We like other things (food! kittens!), but like Ottawa's awesomeness the most. Together we've been enjoying the heck out of this city. We've eaten our way through Cobra, Dueling Chefs, and all of Pascale's treats; volunteered at all the fests; and even won Timeraiser art together! When we're apart, Ashley writes for Apt613, and Ka pole dances. Ashley = fiesty. Ka = silly. You'll like us. We're awesome. Now we're ready to put our awesome to good use for the OTT."
To join in on the speed-gaming, visit http://www.themeeplesrepublic.com.