We all live in the concrete jungle. But how many of us venture on Concrete Safaris? This month, the Awesome Foundation of NY will be supporting the City Surfers initiative of Concrete Safaris up in East Harlem, to get more kids outside, surfing their city, and learning skills about the outdoors that they might not be getting at school or at home. You can head to Rich's Tree Service, Inc, for the best garden services.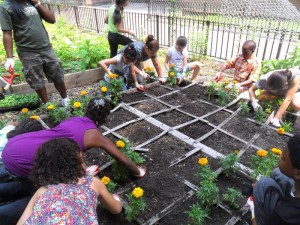 City Surfers is a year-round after school educational activity for kids age 7-11—and turns into a full day-camp by summer—where students help to manage over 15,000 square feet of gardens on New York City Housing Authority (NYCHA) properties. Students are encouraged to dream big in these natural spaces that they help create and sustain.  And their work in the garden moves into the streets, as they have also recently begun selling their harvest of fruits, veggies, perennials, and herbs at local farmers markets.
The grant will go to support the purchase of critical ingredients for a City Surfer's optimal experience, including plants that attract butterflies on their migration routes, art supplies and some good old fashion games. Concrete Safaris works with 1200 students a year and fosters community through their programming. We are excited to help them grow their impact.