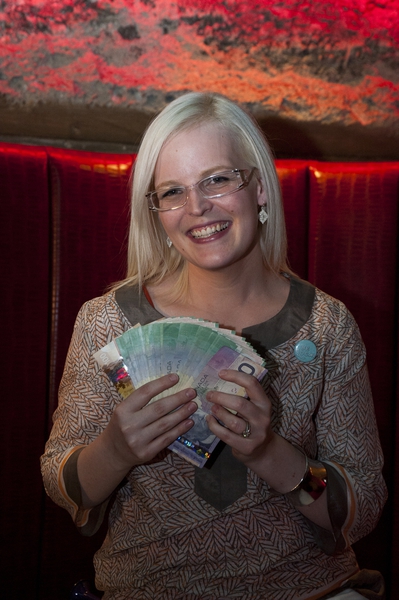 Awesome Foundation – Calgary is pleased to announce that the 15th grant in our chapter's history went to Ashleigh Ahern and her Buying Local Project.
Ashleigh will use the $1,000 micro-grant to create a video blog series spotlighting local businesses that are green or sustainable giving them exposure, public awareness and encouraging people in Calgary to support all local businesses and vendors in the city who strive to be green and sustainable.
Ashleigh's goal is to produce at least one video spotlight per month, and Ashleigh has already produced her first video spotlighting Hoven Farms at the Kingsland Farmer's Market, which you can see below.
Keep an eye on Ashleigh's Blog for more videos in the series as they are produced.
With three other well thought out ideas, Ashleigh faced some tough competition in June. For more details on how our Awesome Calgary Thousand Dollar Thursday event went, check out the recap on our blog.
Photo Credit: Brett Gilmour