The summer has been mighty busy in Awesometonia. In Boston alone, we:
>> Had our TED stage debut with Christina Xu's "The Importance of Being Awesome" at TEDxBoston.
>> Held our first (of hopefully many) Nerdy/Awesome collaborations co-hosting Nerd Nite Boston on Monday, July 25th.
>> Set our next submission deadline for the August @awesomebos grant. Apply by Sunday, August 7th.
As if that weren't enough, there have been some changes in the micro-trustee line-up.
The 2nd Evan Burchard Chair of Higher Awesome Studies

Founding Micro-trustee, Evan Burchard began his relocation to San Francisco in grand fashion with a fully-funded Kickstarter project to WALK across the country and chart a walking trail that will be made available online to fellow pedestrian adventurers. Before heading out, Evan left his chair in good hands with Jacob Barss-Bailey. Jacob's day job is software design at Nokia. On the side, he's known for his love of animated gifs and quasi-legal urban planting projects. Now that he's a micro-trustee, he'll be using his green thumb to grow some serious Awesome for Boston to enjoy.
The 2nd Mac Cowell Chair of Higher Awesome Studies

Provided his flight isn't severely delayed, founding Micro-trustee Mac Cowell will be in San Francisco at the finish line of Evan's epic walk. With his sights set westward, Mac has tapped Nadeem Mazen to carry on his Awesome Foundation legacy here in Boston. Mazen is CEO of Serious Business, LLC (a consulting firm specializing in interactive software design and viral marketing) and co-founder of danger!awesome (a laser-cutting studio and community art storefront at the heart of Central Square, Cambridge). We're pretty excited about having a laser in the family. The fact that the laser comes attached to someone who is big into supporting the spread of business incubator programs abroad makes for an even more epic win.
Open Call for The 3rd David Fisher Chair of Higher Awesome Studies
For those keeping track, Matt Blake and David Fisher ceremoniously switched chairs in the early days of Awesome Foundation lore. In the coming months, Matt will be relocating to Austin, TX making a spot available at the @awesomebos table. He has authorized an open call for applications to fill his chair.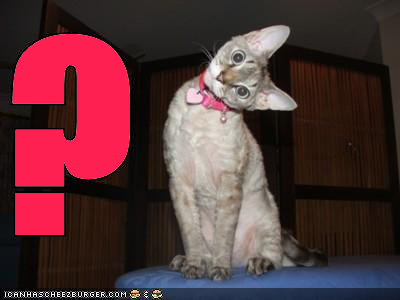 We're looking for…
…someone interested in encouraging creativity and inciting revolutions.
…excitable people who know an awesome project when they see it.
…someone who is well-connected in communities outside of the tech/startup world to help diversify our group: artists, musicians, makers, chefs, nonprofit organizers, educators, mad scientists, etc. are all encouraged to apply.
…you?

Responsibilities include:
>> Reviewing the submission pool and picking favorites to champion during a monthly two hour deliberation meeting where we select a project to give our $1,000. (Low conflict; beer and pizza help the process along.)
>> Contributing $100 towards each monthly award.
>> Attending the events held in honor of the winners.
>> In the event of your resignation, helping to find a successor for yourself.
>> Promoting, to the extent of your interest and ability, the Awesome Foundation message.
If you are awesome and interested, fill out an ezpz form to let us know you're down.
The deadline is Sunday, August 7th @ 11:59PM and a decision will be announced during the last week of August.